Interview with Krock.io, the Innovative Video Review and Collaboration Tool
·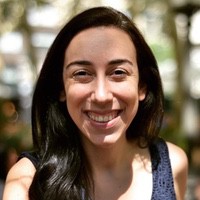 Liz Hermann
In today's fast-paced world of video production, the need for efficient and seamless collaboration is more important than ever. That's why we're excited to introduce Krock.io, a leading SaaS company that offers a powerful tool for creative collaboration and a video review.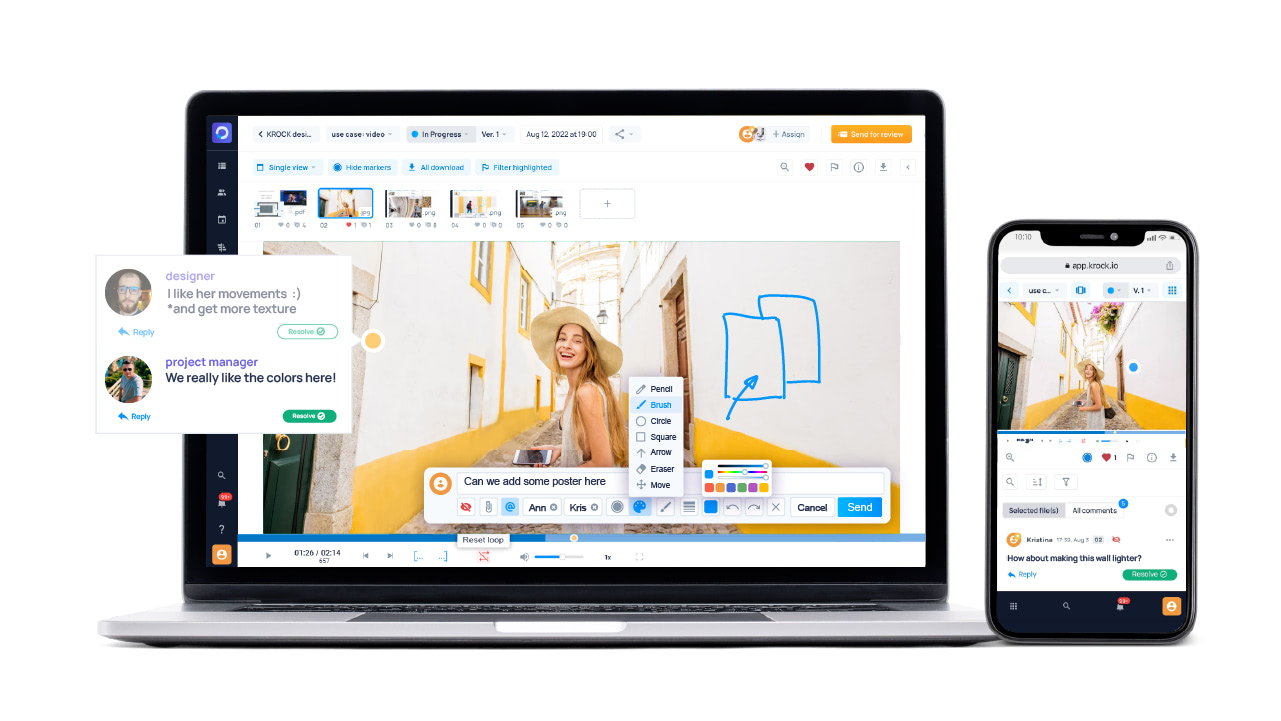 With Krock.io's innovative platform, video production teams can streamline their workflow and collaborate more effectively, saving time and resources. In this interview, we'll hear from Krock's founder about the inspiration behind the product, the benefits of using the platform, and what sets Krock.io apart from other video review and collaboration tools.
What is Krock.io and how it helps video production companies?
Our platform facilitates the creation of media and video projects by creative agencies, video production companies, and animation studios. This applies to anyone who creates media content. Video production companies will find useful tools for drawing on video files, marking timecodes, and adding files on our platform.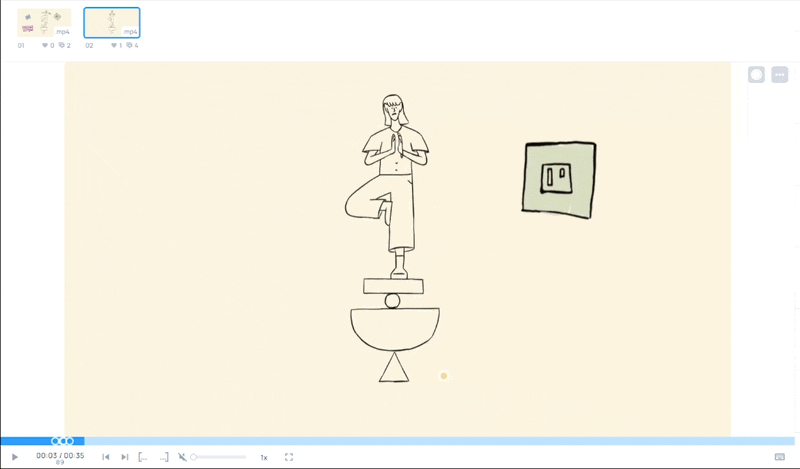 That is, feedback is made as visually and easily accessible as possible; no time is wasted on textual explanations. Furthermore, our platform enables you to organize the production process and manage the team's workload.
How did Krock.io get started? What inspired you to create the product?
For many years, I worked in the field of creating animated advertisements. A significant amount of time was spent correctly understanding the edits of clients who wrote what they wanted to change in emails. This did not always work out for them, resulting in an endless stream of new versions and revisions.
As a result, we decided to try to create a system that allows you to control versions while also maintaining a comment system. Later, functions for project management and visual communication were added. As an outcome, we were able to reduce the average production time of an animation project by 30-40%.
We significantly improved communication and the client's experience, and they are always pleased because of how cool we made the process of creating video projects at Krock.io.
What are the key features of Krock.io software that make it different from other video collaboration tools on the market?
We are the only video-proofing system that allows you to collaborate with the client on not just individual files, but entire stages of production. You build your pipeline, discuss one of the stages with the client, and he agrees to at least one image and a dozen different files.
And all customer comments are automatically converted into a task list for the designated member of your team. This is complete problem-solving and online proofing automation.
Furthermore, the ability to create interactive online storyboards is built into our process. This is not uncommon in the standalone market, but it is already included with your Krock.io subscription.
Moreover, we are the only company that does not burden customers with separate calculations for users and reviewers. In the Krock.io  system, you pay for one account and can grant access to any number of people on your team and external reviewers.
What are some practical examples of how a video production company can use Krock.io to streamline its workflow and improve the quality of its work?
This is a broad question, but I can say that companies from a variety of industries have already improved their production processes thanks to Krock.io; among our customers are large computer game developers, producers of large animated TV shows, medium-sized animation companies, outdoor video producers, and video editors.
For example, the animation studio hound-studio.com has built its entire production pipeline on our platform, which they discuss in detail on their blog post How to Make a Video: The Efficient Video Production Workflow for Design & Animation Teams.
How can users integrate Krock.io with other video production tools, such as video editing software and project management platforms?
We have developed an external link system that allows you to integrate links with any external program. You can also easily export all text comments from video files to a CSV file for use in other video editing software.
How has Krock.io evolved over time, and what new features and updates have been added to meet the changing needs of video production companies?
We constantly add new features and improve existing ones. Almost all of them are related to improving user interaction with the platform in some way.
When it comes to video, the main innovations were as follows:
Including visual commenting (particularly free drawing) and easy movement between comments via a timestamp.
The ability to see the number of frames and move frame by frame.
The ability to loop a video segment and change the playback speed.
Enhancement of the approach to video content storage, transcoding, and delivery, which significantly accelerated the receipt of the final file for display.
What are some of the challenges you've faced while developing the tool and how have you overcome them?
The main challenge was to create a universal platform that would suit the majority of content creation companies. This is a difficult and lengthy process that we began and will continue throughout the project cycle. Adding something new without interfering with the existing user experience is a time-consuming process that is usually accompanied by numerous improvements and fixes.
Constantly improving existing functions while taking user feedback into account takes a lot of time, but I also want to add something new to the platform. We must strike a balance between innovation and improvement of what we have, but we do so every time and strive to provide users with what they expect from us.
How do you ensure the security and privacy of your users' data and video content?
Because Krock.io is a SaaS platform, each user has their own account for authorization and a set of rules governing whether the content is visible to them, their team, or a single person invited to the project.
Each user input is unique and contains a secret token that identifies the user throughout the working session.
All published content has a restricted visibility area and is only accessible if the user is authorized and has access to the requested data.
The content is publicized using the key in the link, which the administrator of the space can regenerate at any time, preventing access to previously published links.
All files are stored in the cloud, preventing unexpected data loss.
How do you provide support and resources to help video production companies get the most out of Krock.io?
Our customers can contact us via live chat, and we also create a lot of useful content in our help center.
What are some exciting plans or developments you have in the works for the future of Krock.io?
In the near future, we intend to make life easier for video editors, who must constantly choose audio tracks for their videos and coordinate them with the client. We intend to release this update this month (March 2023).
How do you see the landscape of creative collaboration and video review tools evolving in the next 5-10 years, and how do you plan to stay ahead of the curve?
The trend, for the most part, is toward minimizing effort in the process of providing feedback and improving the quality of that feedback itself. To put it another way, to reduce the number of revision iterations. To accomplish this, the process of accessing materials that need to be commented on will be improved, as will the tools for creating visual comments, adding video reviews to comments, and so on.
To learn more about how to efficiently collaborate online and try the tool for free visit Krock.io