Features
Everything necessary to run your show
We support all these features for you to keep your events running smoothly.
Features with are only available for users with a Pro plan subscription.
Remote control
Connect many devices to a timer and control them from anywhere through the cloud
Timer presets
Prepare multiple timers for upcoming parts of the event
Speaker messages
Send a message to your speaker and highlight it on their screen
Timer modes
Count down, count up, clock mode, stop the timer at 0:00, or continue counting overtime
Wrap-up time
Change the color when approaching 0:00 to signal the speaker to wrap up
Fullscreen & Responsive
The timer has a fullscreen mode and scales with all screen sizes
Password protected rooms
Protect your viewer and controller links with a password
Custom theming
Customize the background and appearance of your timer
Custom logo
Upload your custom logo, choose size and positioning on the screen
Blackout
Make the screen black, or just hide the time, with the push of a button
Get set up in 3 easy steps
stagetimer.io is a speaker timer that runs entirely in the browser. Any internet-capable device can use it. It works on all screen sizes and orientations.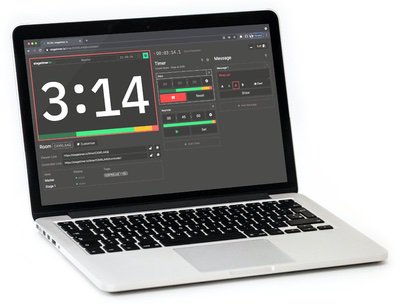 What the controller sees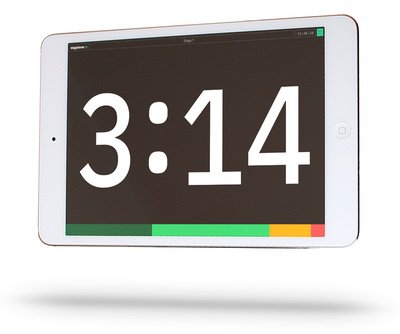 What the speaker sees
1. Generate a dedicated room
The Create a Timer button generates a unique room for you. This room saves all your settings even if you close your browser.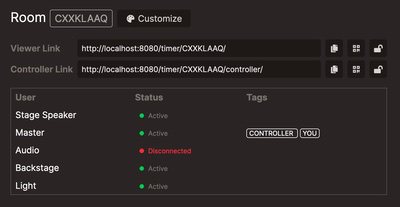 2. Share the link
Simply share your unique "Viewer" link via Email, WhatsApp, or QR-Code. You can see all connected devices with connection status.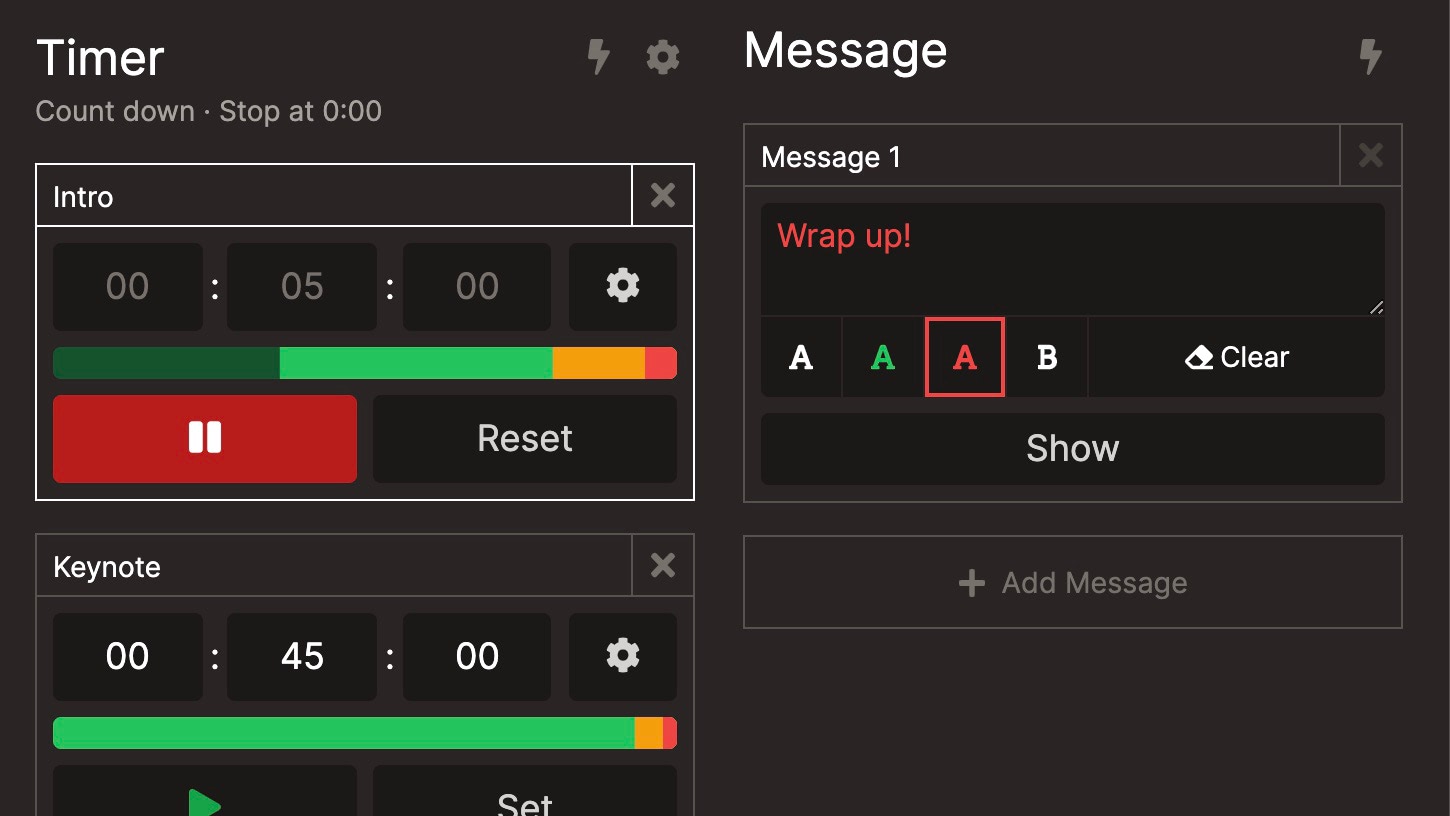 3. Run the show
Programmable timers and messages give you all the tools you need to keep in touch with your speaker in real-time.