Remote-controlled
Countdown Timer

.
Show a fullscreen timer to your presenter
while you control it from another device.
It runs in the browser
Stagetimer is a professional speaker timer that runs in the browser. Any internet-connected device can use it. It works on all screen sizes, even tablets and phones.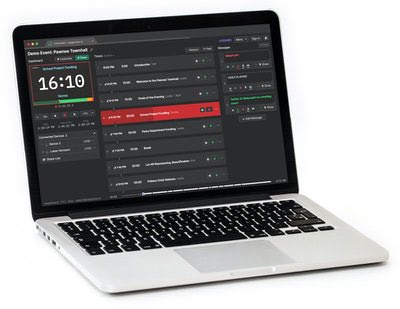 What the controller sees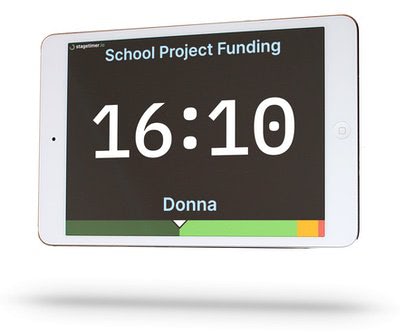 What the speaker sees
What is Stagetimer used for?
If you have an event and need to time things, for example a presenter on stage, or a meeting with multiple participants or even a church service, then Stagetimer can help you do that.
It allows you to import or create the agenda of your event and share a link to it. You can then control what the presenter or participant sees. Show a fullscreen timer with the option to write messages. Also share a beautiful agenda page that shows what's happening right now and what is coming next.
Get started
in three easy steps
1. Create a room
Create a room with multiple timers and messages. When logged-in, the room saves all your settings even if you close your browser.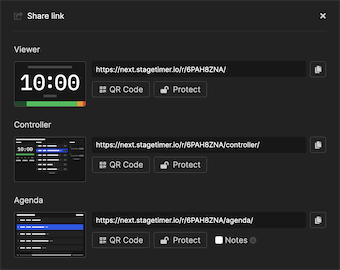 2. Share the link
Simply share your unique "Viewer" link via Email, WhatsApp, or QR-Code with speakers. You can see all connected devices with connection status.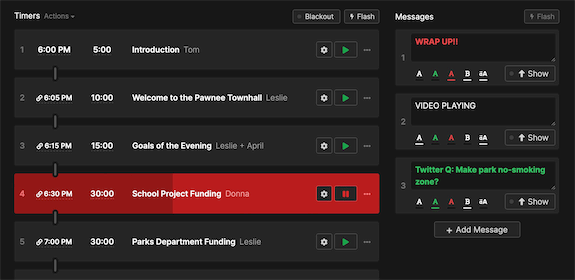 3. Run the show
Organize your rundown with pre-programmed timers and ready to display messages. Keep in touch with speakers in real-time.
What customers love about Stagetimer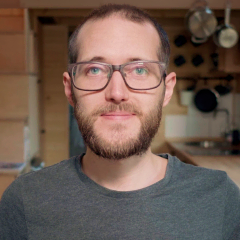 Stage Timer totally kept us on time yesterday - It was the tool that made the show work!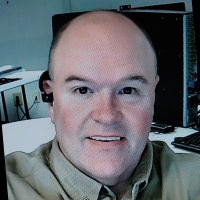 Stagetimer is the most complex yet simplistic program I have ever used in my 45 years in IT. I have literally played with it all day and I am coming up with more uses for it the more I play with it.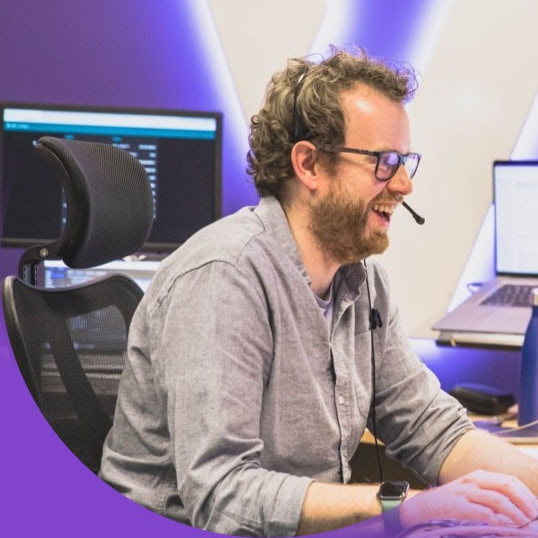 Paul Swinton
Production Director at Vive Event Production
We love stagetimer.io, it has been a really useful tool to have in our arsenal, it has really helped us handle some large and complex virtual events with many remote presenters joining from all over the world - all kept to time perfectly with ease!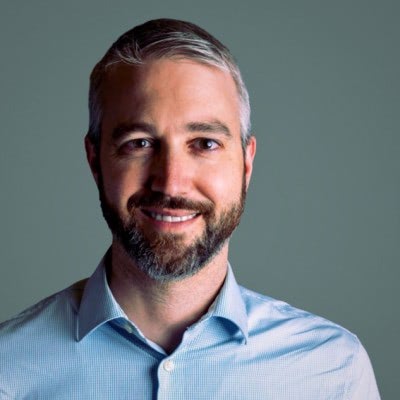 Luke Stein, Ph.D.
Assistant Professor of Finance at Babson College
I'm keeping myself on schedule for teaching online and in-person, and looking forward to using Stagetimer for chairing academic conference sessions, and for student presentations.
Founder's Story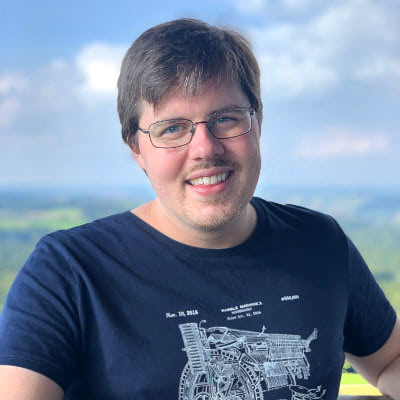 Hey, I'm Lukas Hermann.
I was visiting my friend's studio to set up some IT hardware. He was using an old timer app on a spare laptop and always had to run into the recording room to start the countdown timer and then run out again.
I was thinking "Surely there is a nifty online app for this problem that just syncs through the cloud." But I couldn't find one. I almost couldn't believe it!
So I made a simple prototype that weekend, using my experience as a software developer. The post about it on Reddit got a good response. This is when I decided to make it available online.
This app is a great way for me to learn the ins and outs of building a product and running a business. And I love building useful things for AV professionals like you.
Feel free to check out my personal blog or follow me on Twitter @_lhermann.
Frequently asked questions
Can I use the timer in different time zones?
The timers can be shared with anyone, anywhere, and they will always adjust to the time settings of the user's browser. You don't need to worry about displaying the wrong time for people in other time zones. It will always adjust to the local time automatically. And you can either let Stagetimer display a localized time format or manually choose a 12h or 24h format by going to "Menu" and then "Settings" on the controller page.
Can I schedule a timer so I don't have to start it manually?
Yes, you can always start a timer at a specific time and date. To do so, simply click the gear icon on the individual timer, select the "Scheduled" trigger, select a time, and optionally a date. When left empty, the date will be automatically defined as the same day or the next day if that time is already passed.
Can I use sounds to tell the speaker to wrap up?
You can select a chime to sound at the wrap-up time for each timer. There's even the option to use different chimes at three different moments during the wrap-up time so speakers are reminded that the time is almost up.
Is it possible to only show the clock (time of day)?
Yes, you can display only the clock (time of day). Simply click on the dropdown menu below the duration of a timer. You can then select different timer appearances, which includes time of day or a combination of ToD and a countdown or count-up timer.
Can I change the colors and customize the timer?
With a Pro subscription or Event license, you can customize the background, logo, and font. Color changes and adjusting the size of the title and speaker are not available on the current version, but will also be a future in upcoming iterations.
Can I simply upload my own agenda or rundown?
You don't have to enter all the information manually to create timers if you already have an agenda or rundown of your event, meeting, or presentation. Simply upload the CSV file by clicking on "Menu" → "CSV Import".
Can I use Stagetimer without internet?
By now, Stagetimer can only be used with a stable internet connection. If your internet drops, the timer will continue running, but it will eventually not be able to sync with the server unless you reconnect to the internet again.
An offline version will soon be developed for events, meetings, and conferences being held in places with little or no internet connection.
Can I use an API to control Stagetimer?
Yes, you can find all the endpoints and commands in the API Documentation. This allows you to use Stagetimer with StreamDeck and Companion, scripts, and macros. There is a Companion plugin available. Just search for "Lukas Hermann Stagetimer".
Is there a count-up option?
There are several options for timer appearance, including count-up. To select this option, click on the dropdown menu below the duration on the individual timer and select "Count Up".
Can I get a refund for tax/VAT?
Yes, we offer VAT refunds for any European country and recognize organizations with tax exemptions. To avoid paying VAT in the first place, during the payment process make sure to enter your company details and VAT number.
Alternatively, once you purchase a subscription or license you can request a refund directly at our payment provider's page. Head to https://paddle.net to contact Paddle via their chatbox.