Online Timer for Livestreams
Keep your Livestream on time with a free timer in the browser.
Easy integration with OBS Studio, vMix and StreamDeck.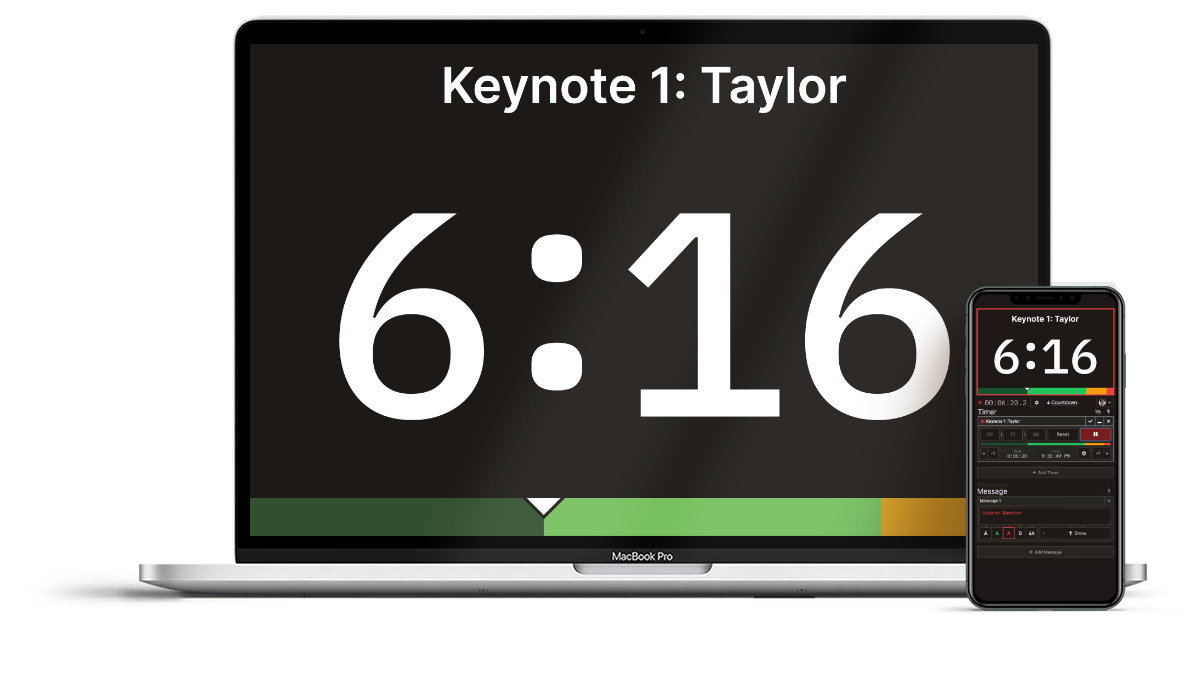 Stay on schedule during your Livestream
Simplify timing so you can focus on what matters. Keep the streaming in time with an easy-to-use online timer.
No downloads

No distracting ads

No frustration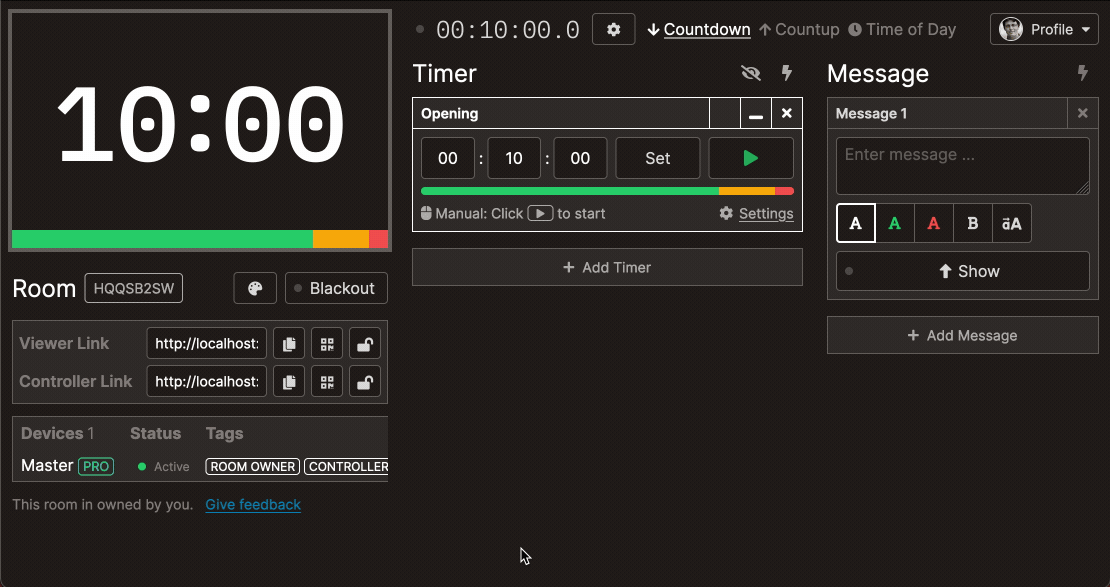 A Livestream timer run entirely in the browser
Don't worry about last-minute timer downloads or awkward head-turning towards the clock mid-streaming. The timer runs uninterrupted in the browser. Access it from any device at any time.
Digital countdown clock with clear numerics

No downloads or clock-watching

Time of day display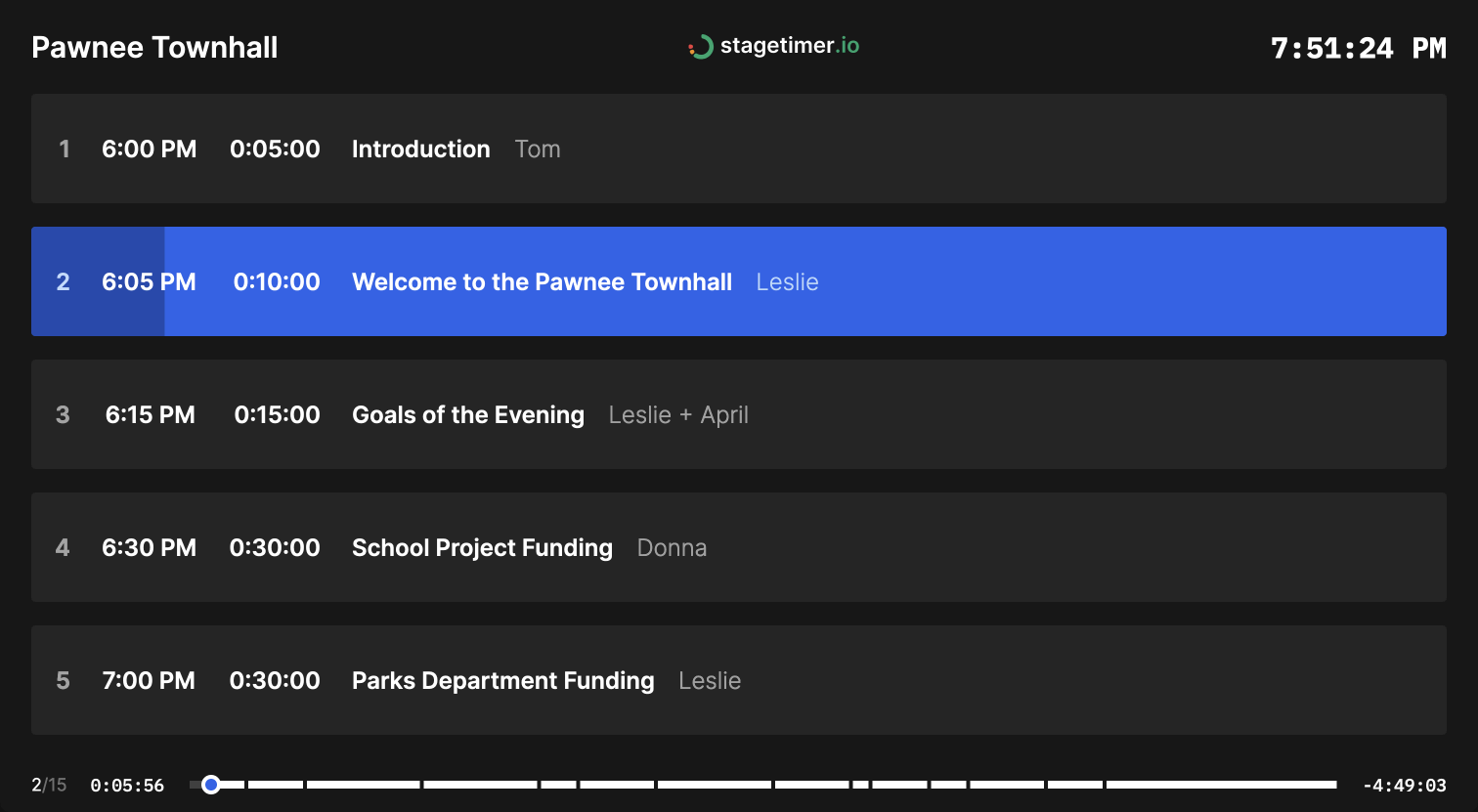 Share timer with others via link or QR code
Multiple devices? several collaborators? No problem. Share the timer or controller page with a link. Delegate administrative control and allow a team member to display messages and moderate comments.
Display timers on multiple devices

Use any internet-connected device

Share timer with a link or QR code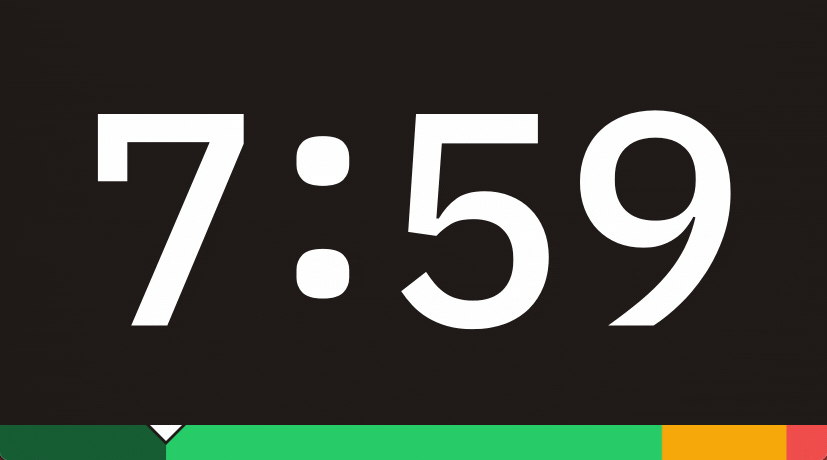 Broadcast messages to keep everyone informed
Need to make an important statement? Share an update or reminder? Communicate with your team using the live message broadcasting feature.
Make important announcements on-demand

Inform team in real-time

Color-code messages for better comprehension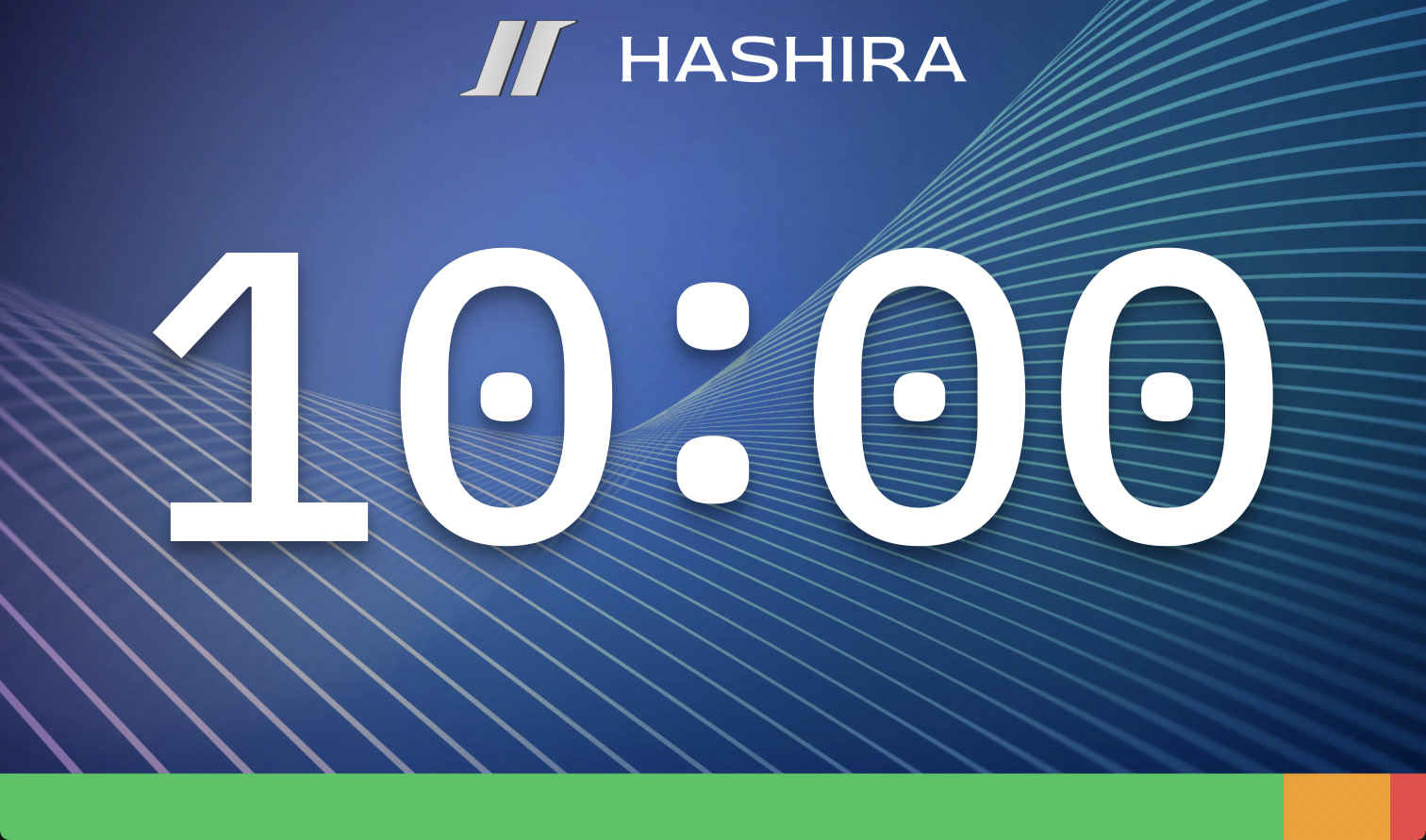 On-brand customizations to personalize your presentation
Tailor your Livestream timers to your brand or organization with a custom logo, color sets, font style and size, timer display settings, and a background image.
Customize timer views for best appearance

Personalize your Livestream

Market your brand
What customers love about Stagetimer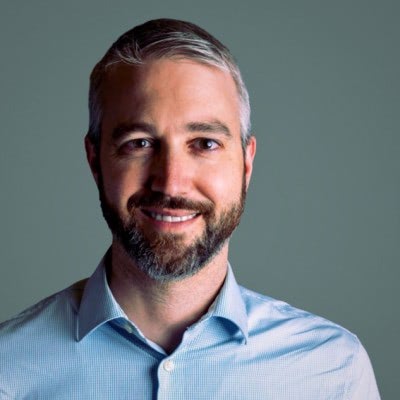 Luke Stein, Ph.D.
Assistant Professor of Finance at Babson College
I'm keeping myself on schedule for teaching online and in-person, and looking forward to using Stagetimer for chairing academic conference sessions, and for student presentations.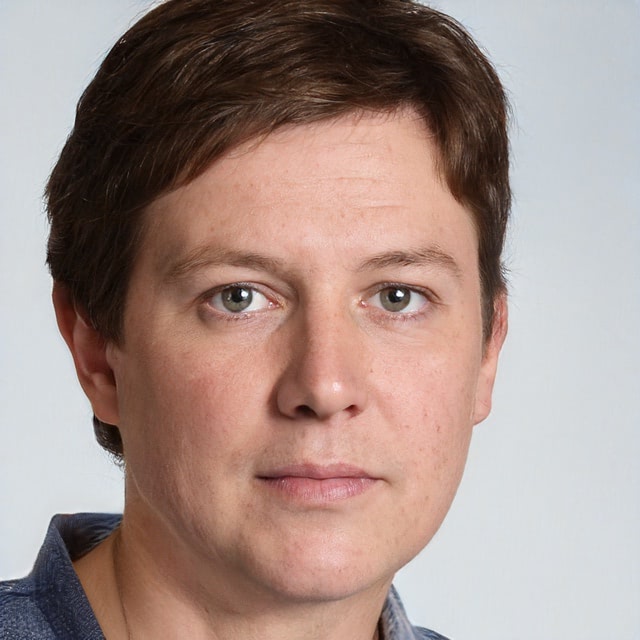 We are a marketing material and content production company and primarily use the in-built production clock in vMix, but the timer and ease of access on Stagetimer is a lot better for our presenters.
Pricing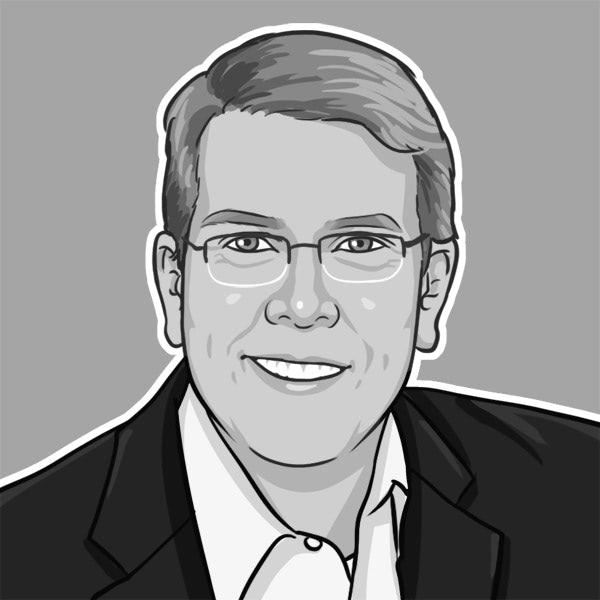 We have been struggling with stage timers and stagetimer.io is a BRILLIANT solution, and I just wanted to say thanks! Best money I've spent this year, and I'm stoked!
Enjoy all the essential functions for free. Need all features for a one-time Livestream? Pay a one-time flat fee and get full access for 10 days. Or, get a monthly subscription (save 20% annually) for ongoing access to our all features and capabilities.

Starter
Use a set of basic features for free
No signup required
3 timers and messages per room
10-day access, no subscription

Pro
Perfect for professional events and productions
Billed monthly
Unlimited timers and messages
---

Premium
For power users needing full visual control
Billed monthly
Unlimited timers and messages
Enterprise
For large businesses, get priority support, custom invoice, custom terms and payment via reseller.
Contact us
Frequently asked questions
Can I use Stagetimer with any device?
Stagetimer can be used with any internet-connected device and does not require download. However, it works best with up-to-date devices and browsers. Old devices may have issues loading the webpage. Check our recommended system requirements to learn more.
Can I schedule a timer to start automatically?
Yes, you can always start a timer at a specific time and date. To do so, click the gear icon on the individual timer, select the "Scheduled" trigger, select a time, and optionally a date. When left empty, the date will be automatically defined as the same day or the next day if that time is already passed.
Can I upload my own agenda or rundown?
You don't have to enter all the information manually to create timers if you already have an agenda or rundown of your event, meeting, or presentation. Upload the CSV file by clicking on "Menu" → "CSV Import".
Is there a count-up option?
There are several options for timer appearance, including count-up. To select this option, click on the dropdown menu below the duration on the individual timer and select "Count Up".
Can I share the event agenda with others?
Yes. Every room comes ready with a shareable agenda link for collaborators, staff, or attendees to access anytime. You can also send collaborative links to team members and delegate administrative tasks during the Livestream.
Can I use sounds to alert when it's wrap-up time?
You can select a chime to sound at the wrap-up time for each timer. There's even the option to use different chimes at three different moments during the wrap-up time so speakers are reminded that the time is almost up.
Is it possible to only show the clock (time of day)?
Yes, you can display only the clock (time of day). Click on the dropdown menu below the duration of a timer. You can then select different timer appearances, including time of day or a combination of ToD and a countdown or count-up timer.
Can I use an API to control Stagetimer?
Yes, you can find all the endpoints and commands in the API Documentation. This allows you to use Stagetimer with StreamDeck and Companion, scripts, and macros. There is a Companion plugin available. Just search for "Lukas Hermann Stagetimer".
TL;DR
Stagetimer is the best solution for live streaming, webinars, and meetings. It is a cloud-based software that requires no downloads and is compatible with Mac, Windows, and Linux. Make timing easy with countdown, count up, and time of the day. You can organize your agenda using multiple timers that can be scheduled and auto-triggered. Keep everybody in the loop using several screens and devices simultaneously. Show messages and alerts instantly and keep your Livestream on time with a few clicks.