Product Update: Add your own logo, finally 🤭
·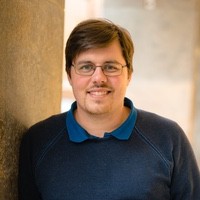 Lukas Hermann
Yes, you can now add your logo.
And it even looks good!
You don't believe me? Look here:

Not only can you now upload your own logo. You can also conveniently change the size and positioning. Top left very small or bottom center and gigantic, all you can imagine. Allowed image formats are JPG and PNG, even SVG is possible.
But wait, there is more. As you can see on the image there is now a way to automatically hide that pesky header. Or just hide the logo of my app, that's also an option.
My favorite feature is this last one. It's a slider to change the text size. This affects both the time and messages. Additionally, you can decide on the vertical alignment in case you want to keep the center free for some other content. For example, if you want to overlay the timer on top of live video in your mixer. I think it's a nice UI that feels really smooth, see for yourself:

---
That's it for release 1.15. As always, feel free to contact us, especially if you find a glitch.
Check out the full list of changes on https://stagetimer.io/changelog/
Cheers,
Lukas
---
Get notified about new updates: