Introducing Stagetimer's New Sync Delay Feature
·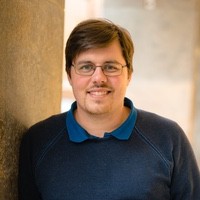 Lukas Hermann
Dear Stagetimer User,
We're excited to announce that Stagetimer now includes a sync delay feature for viewer and agenda pages!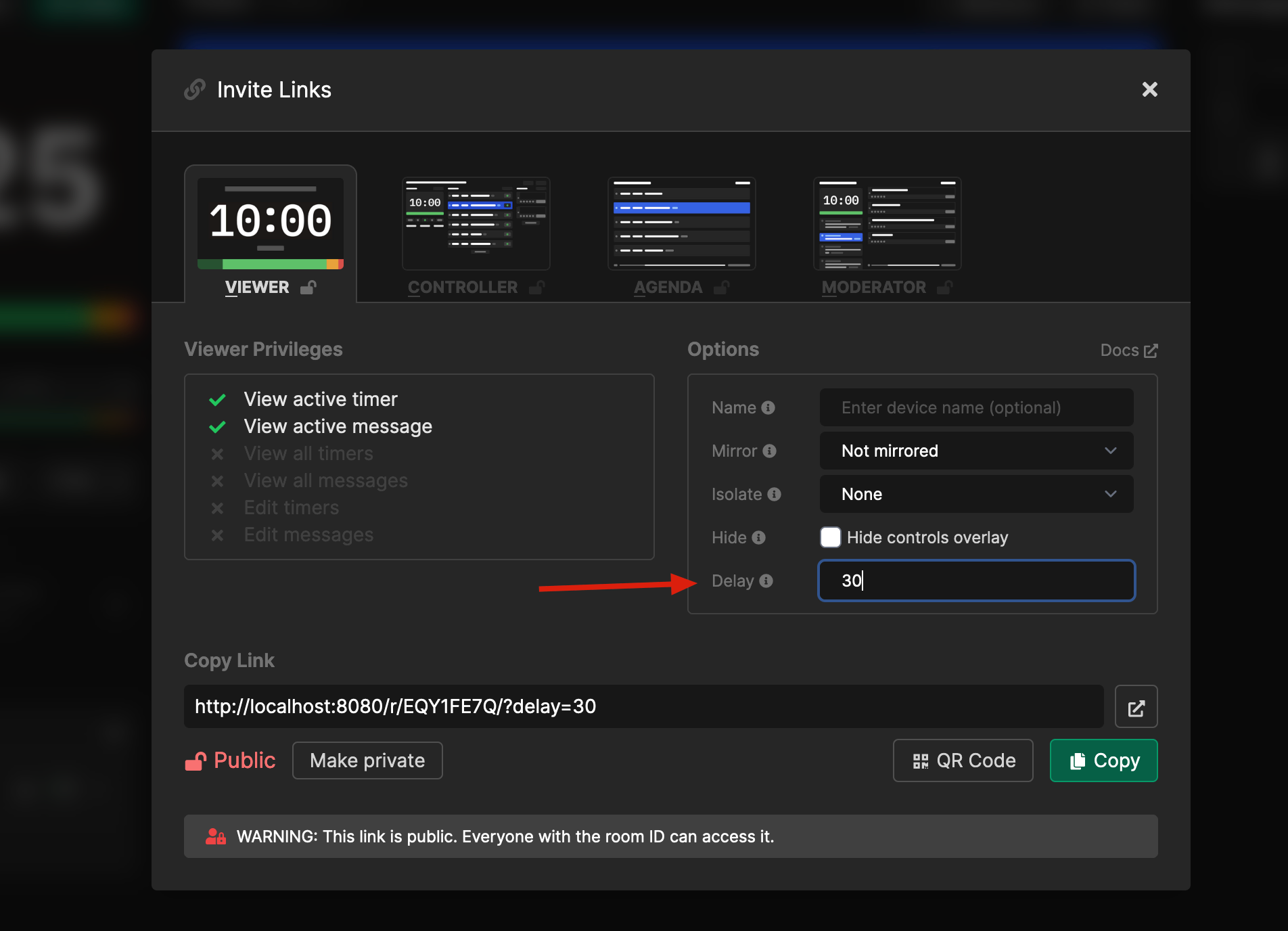 This highly-requested feature is perfect for livestreaming environments, such as when a different language stream has a 30-second delay. You can now set a viewer on that delay, allowing them to see timers or messages with a 30-second offset.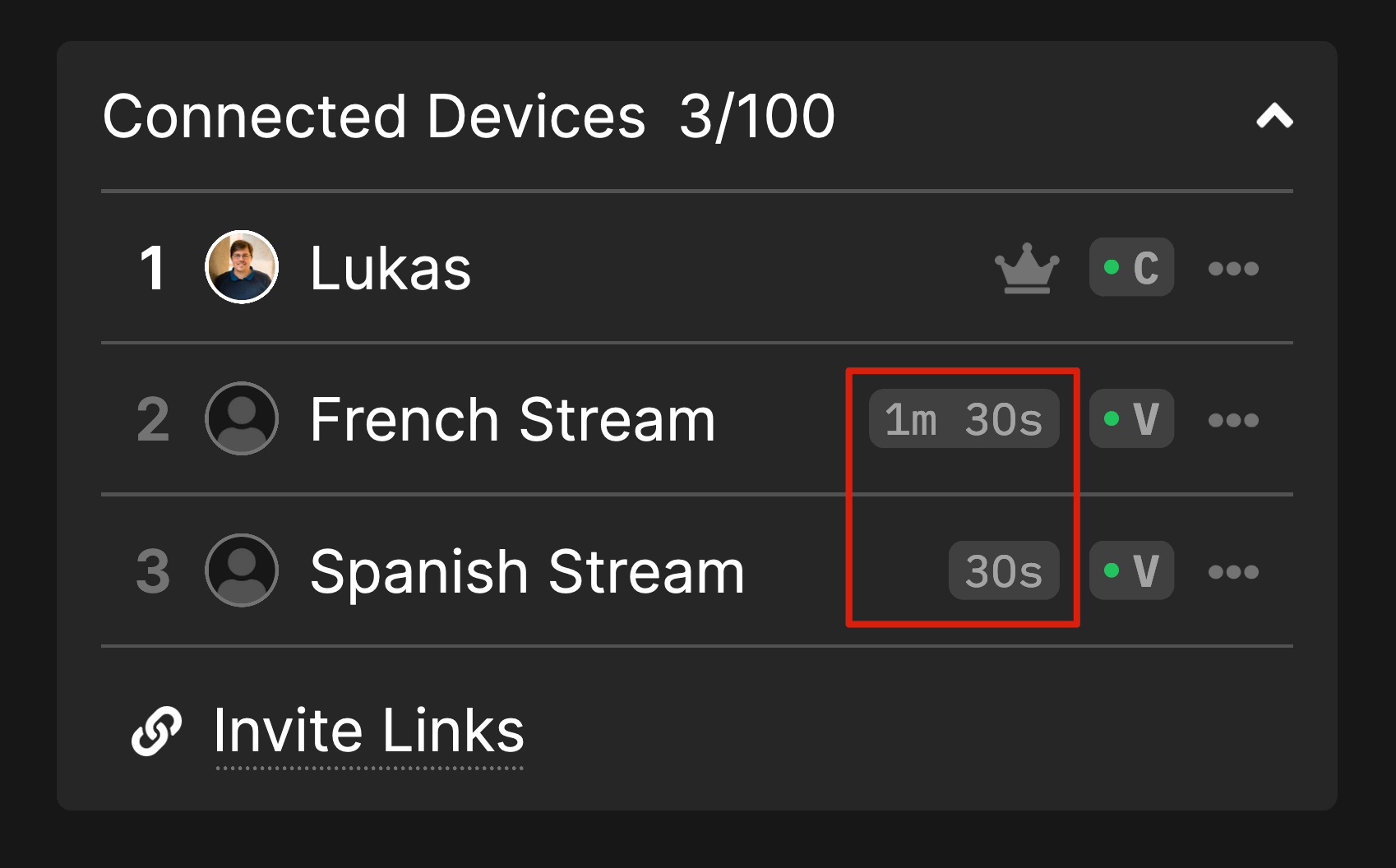 You can easily identify delayed devices and their specific delay times in the connected devices list.
Good news: this feature is available on all plan types!
---
This feature was introduced with version 2.8.12. To see the full list of changes, visit our changelog at https://stagetimer.io/changelog/.
Best regards,
Lukas
---
Get notified about new updates: