Product Update 2.9: Introducing the Powerful Stagetimer API v1 🚀
·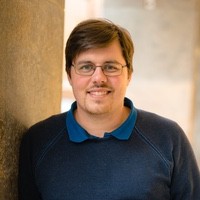 Lukas Hermann
We're excited to announce the release of Stagetimer API v1, a more powerful and versatile version of our API! We've made significant improvements based on your feedback, making it even easier for you to integrate Stagetimer with your favorite tools and platforms.
Here's what's new in API v1
➕ More endpoints for greater control and flexibility.
🚫 No more POST requests, all endpoints are now GET, making it easier to work with video production tools.
🔑 Improved URLs: Room ID is no longer part of the URL, simplifying the usage process.
🛠️ Endpoints to create, update, and delete timers and messages.
🌐 Public socket for real-time updates from the server.
Don't worry if you're currently using API v0, it will still be available and maintained for a while longer. There's no need to change your existing setup if it's working well for you.


Next Steps
But that's not all! We're already working on some exciting next steps:
🎛️ An updated Companion module for Bitfocus Companion 3 with real-time status updates available as variables.
🎶 Writing an adapter for the OSC protocol, opening up even more possibilities for integration.
To get started with the new API v1, check out our updated documentation.
We're confident that these improvements will make your Stagetimer experience even better. As always, we appreciate your feedback and support, and we're eager to hear what you think about the new API v1.
---
This feature is part of version 2.9. Check out the full list of changes on https://stagetimer.io/changelog/.
Cheers,
Lukas
---
Get notified about new updates: