Product Update 2.9.3: New Offline Version, Quality of Life Updates & Pricing Revision
·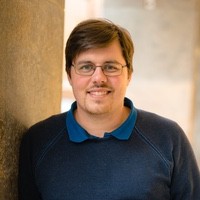 Lukas Hermann
Hello there,
Stagetimer is all about the best timing experience during live events. The following updates will make that experience even better.
---
New Offline Version
First, we're thrilled to announce the release of the updated offline version. This version brings all the latest features of our web version to your local network. So, if you're in a situation where the internet is a bit shaky or entirely out, you've got nothing to worry about. Stagetimer's got your back!
The new offline version also includes our fresh-out-of-the-kitchen API, which is all set and ready for the upcoming companion module. Can't wait to see how you'll use it!
You can download the new offline version directly from our website here: https://stagetimer.io/offline-version/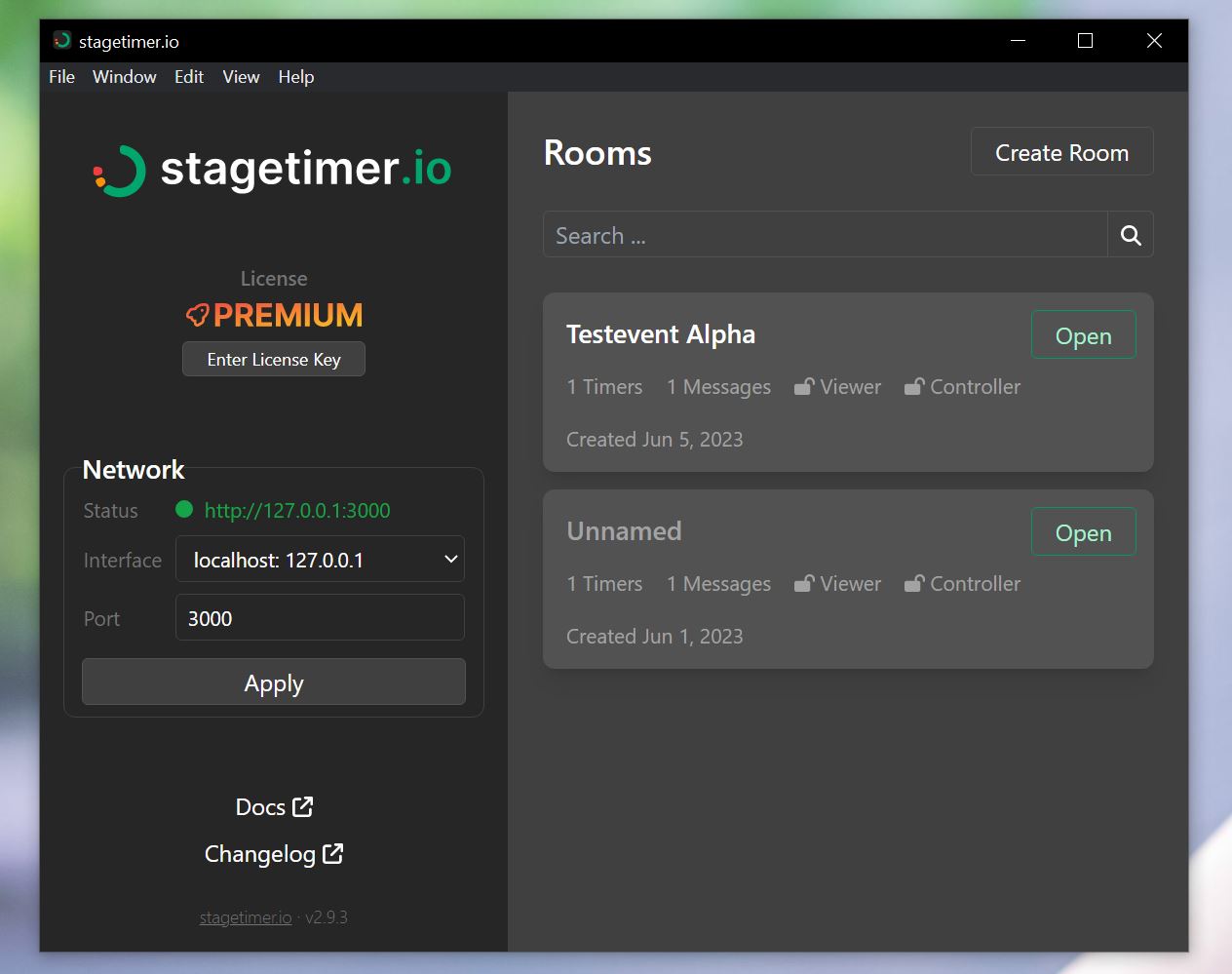 Don't forget, if you're on any of our paid plans, you already have an offline license key waiting for you. You can find it on your web dashboard.
---
Quality of Life Improvements
We've some quality of life updates to Stagetimer based on your suggestions. Here's a quick rundown:
We've revamped the transport monitor. Instead of just showing the planned and actual finish time, it now indicates if you're over or under schedule with a colored signal. So, you'll have a more intuitive understanding of how your event is tracking against the schedule.
Placeholders have arrived in messages! Now you can use dynamic text like $NEXT_TITLE or $NEXT_START, which gets auto-filled with actual details like the title or start time.
For those of you using the "Time of Day" timer, we've cleaned up the interface by hiding the progress bar.
There are also new options to hide the room progress bar on the Agenda and Moderator pages for a less cluttered view.
And finally, when you open the controller page, it now smartly centers on the selected timer.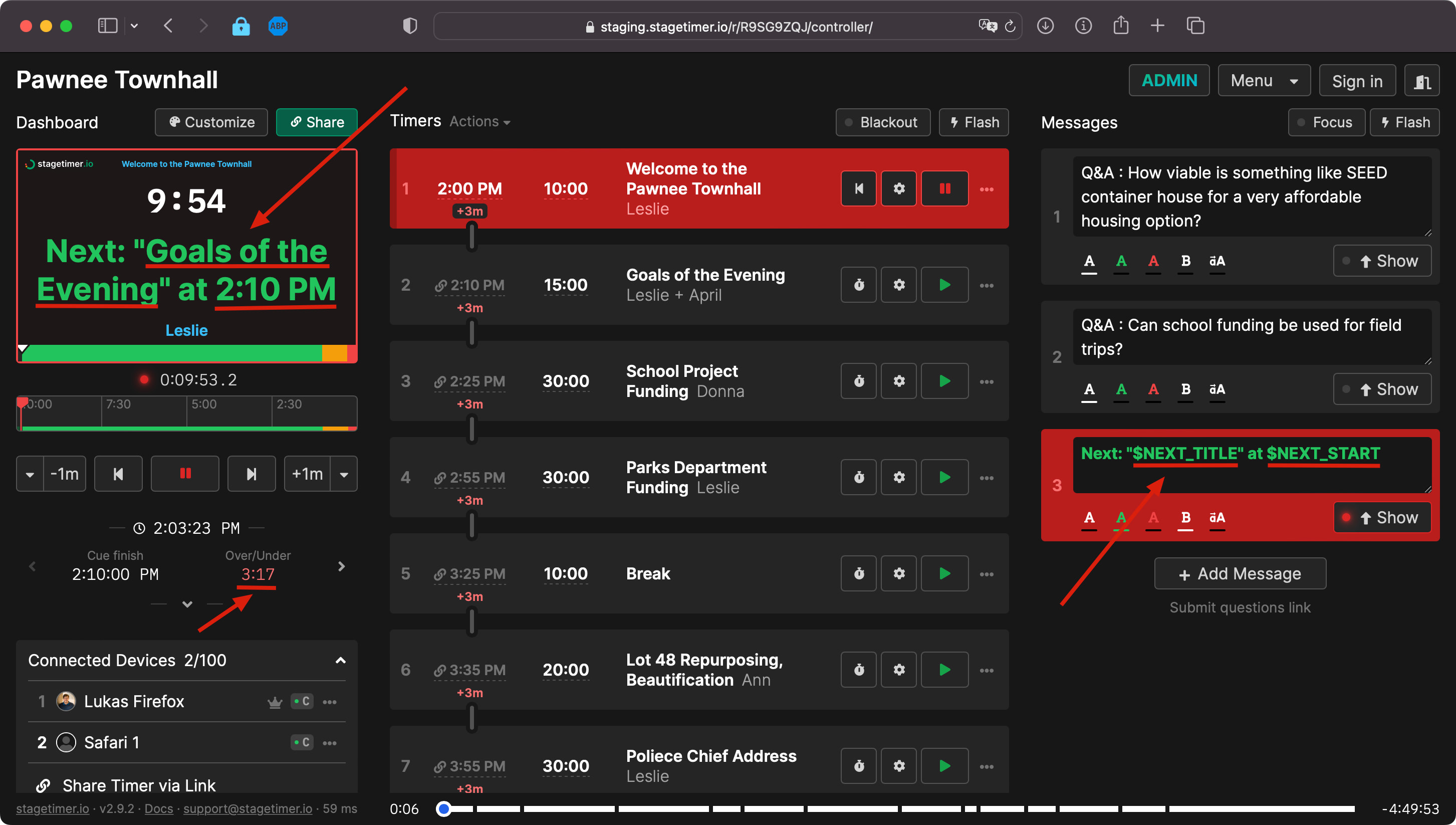 ---
Pricing Revision
We've made some adjustments to our pricing structure. Don't worry, we're not touching the dollar amount. What's changing is the number of connected devices, timers, and messages per room - we're refining it a bit. These changes are in effect for new purchases after June 5. But, if you've purchased a plan before June 5, your original limits are safe and sound, even after renewal.
Take a look at the updated plans here: https://stagetimer.io/pricing/
---
This feature is part of version 2.9. Check out the full list of changes on https://stagetimer.io/changelog/.
Thanks for being part of our Stagetimer community. Stay tuned for more updates and improvements.
Cheers,
Lukas
---
Get notified about new updates: