A simple timer
for worship services

.
It's free and doesn't requires downloads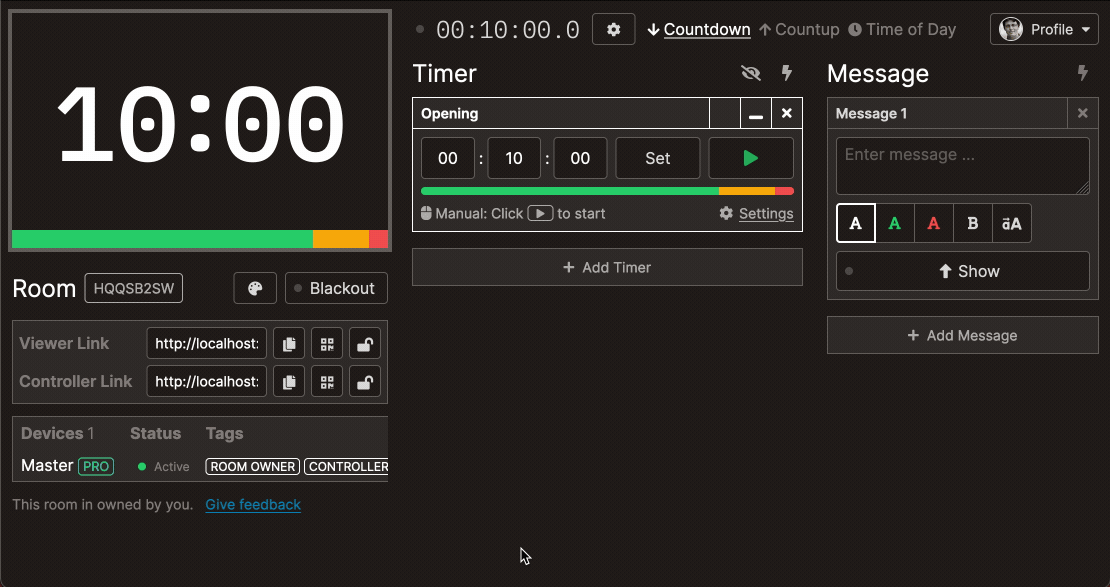 Simplify timing so you can focus on what matters
Time speakers and run your worship service effortlessly. No more paper signs or running back and forth to restart timers.
Runs entirely in the browser
Use any internet-connected device
No download required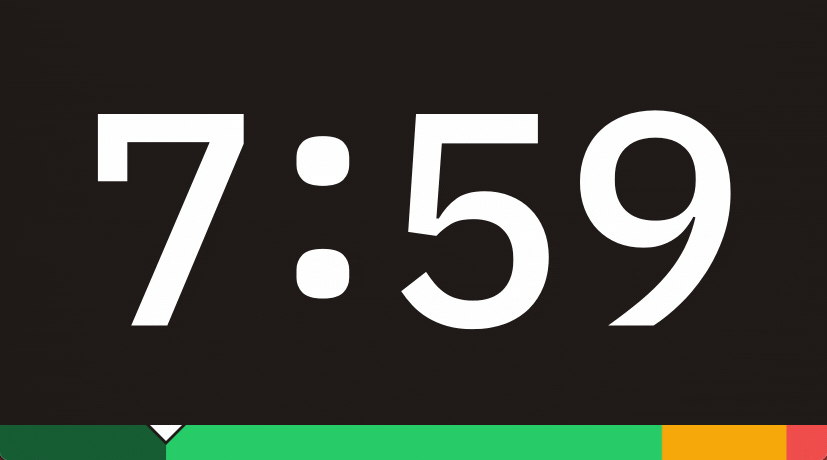 Timing and communication made easy
Communicate easily with speakers and musicians on the stage through messages on their screen.
Control timers remotely
Share timer with a link or QR code
Show messages and alerts to speakers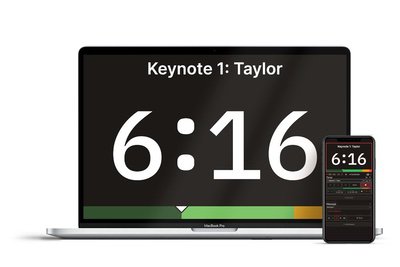 On-site or virtual worship services
Display a countdown, count up or time of day with one click. The easiest solution for on-site and virtual events.
Customazible timers
Schedule and create a sequence of multiple timers
Works seamlessly with different time zones
Stagetimer is the best solution for churches and worship services. It is a cloud-based software that requires no downloads and is compatible with Mac, Windows, and Linux. Make timing easy with countdown, count up, and time of the day. You can organize your program using multiple timers that can be scheduled and auto-triggered. Users can view timers on several screens and devices simultaneously. Show messages and alerts to speakers instantly and keep your event on time with a few clicks.