How to keep speakers on time
·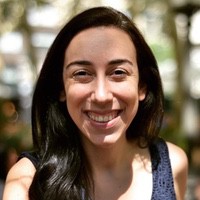 Liz Hermann
Keeping speakers on time is a well-known challenge, may it be on-site or with virtual events. Add to it a global pandemic and suddenly we have more online events than we can keep track of. Apparently, there's no good way to keep speakers from going overtime. And yes, holding a "5 minutes left" paper sign won't work in this case, but there's something better.
Introducing Stagetimer
With Stagetimer you can create a timer in the browser, share it with speakers and control it from anywhere. Even better: you can also show messages to speakers. For example, a gentle reminder to wrap it up, or a not so gentle "time is up" or "please stop" message can be shared with just a click. Now, if speakers even think about going over time, they won't have the excuse that they lost track of time. Just put a screen in front of them, control it from anywhere and tick this problem off your list.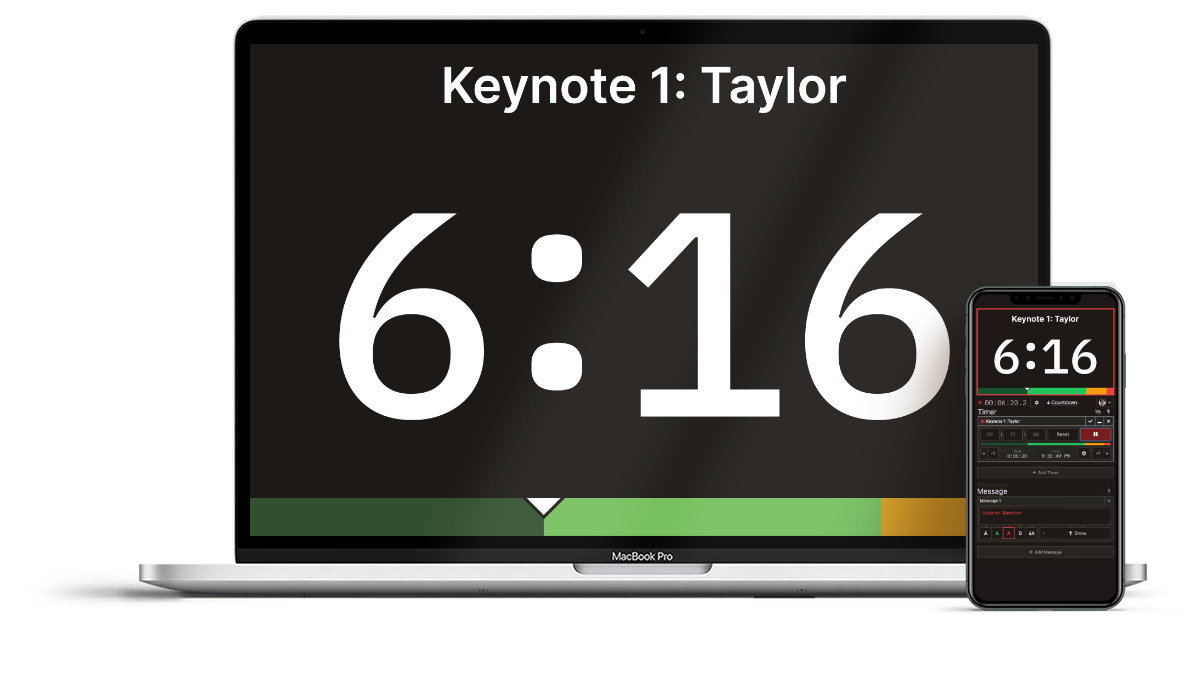 Keeping speakers on time
Due to COVID-19, many events transitioned to online environments and this introduced some extra challenges. During an on-site event, you can simply hold up a paper sign that says "5 minutes" and try to make enough eye contact to show the person that you are serious.
Now, with so many online events, it is not at all uncommon for speakers to ignore the time they were given and end up delaying the event by an hour or more. Having a way to not only show the time the speaker has left but also being able to highlight when speakers are running overtime, makes everything easier.
Show a timer and messages to speakers
Sometimes, all a speaker needs is to know that they are running overtime and are taking time from other speakers. A progress bar that shows they are almost reaching the end of their allotted time can go a long way. With Stagetimer you can choose to display a progress bar and customize your wrap-up time.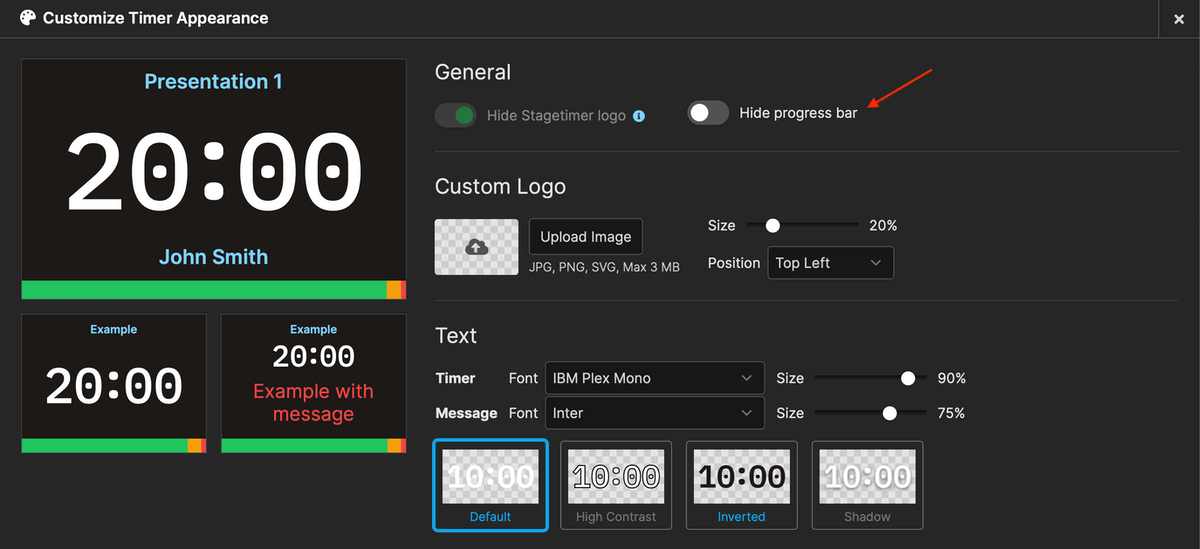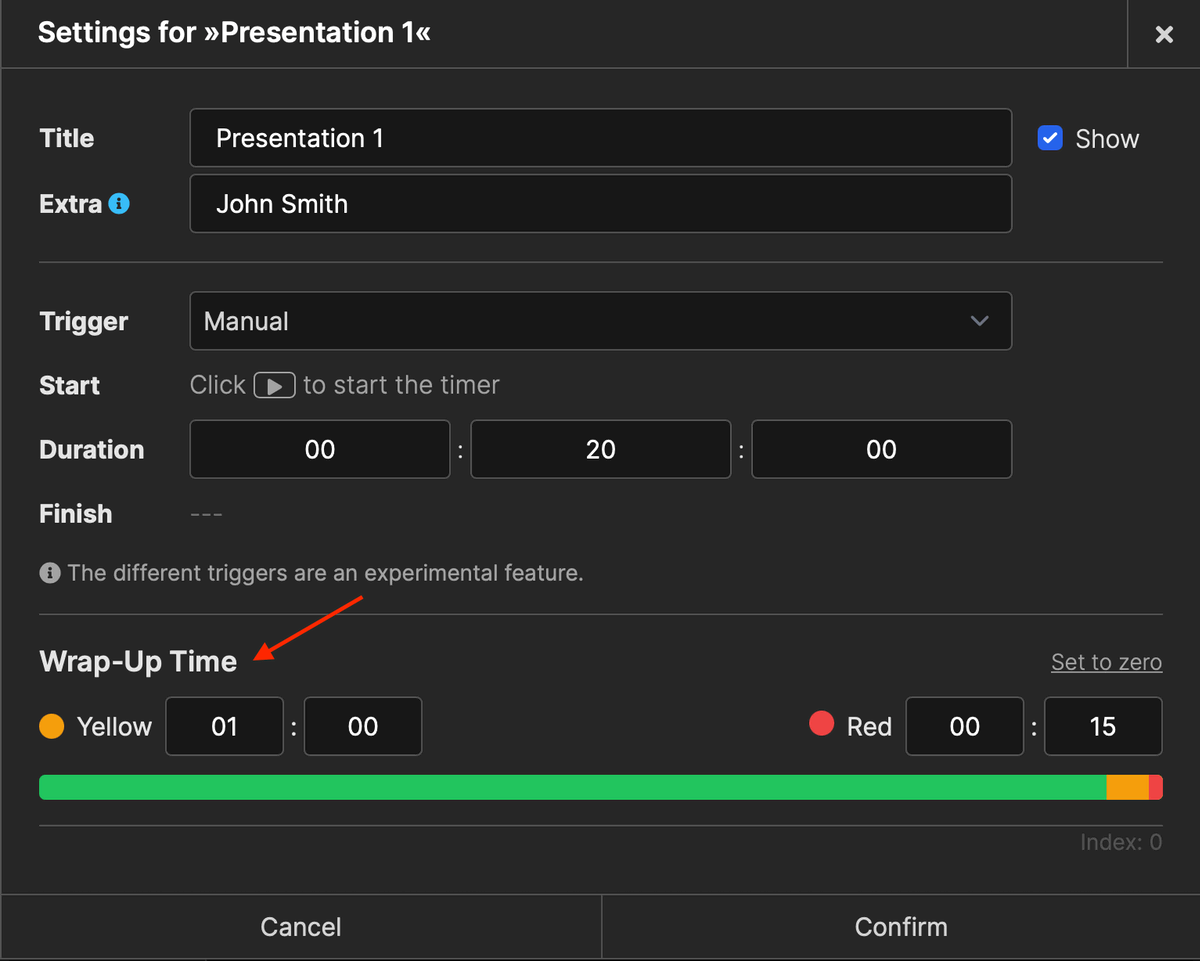 To prod even more speakers to keep time, you can also use the message feature. You can send messages reminding speakers that their time is up, and you can also use it as your communication channel to be able to tell others that they are next.
You simply share the viewer or agenda link with all speakers and they will be able to see if time is being kept properly. You can even use it to gently show the current speaker that the next presenter is waiting for them to finish. Simply show a message saying who is the next presenter. This will also remind the presenter that running overtime means taking away time from the next person on the program. No need for passive-aggressive comments. A gentle reminder usually works for speakers to realise they are not the only ones on the program.
And to help you out, Stagetimer makes the overtime very obvious so speakers know for sure that their time is up.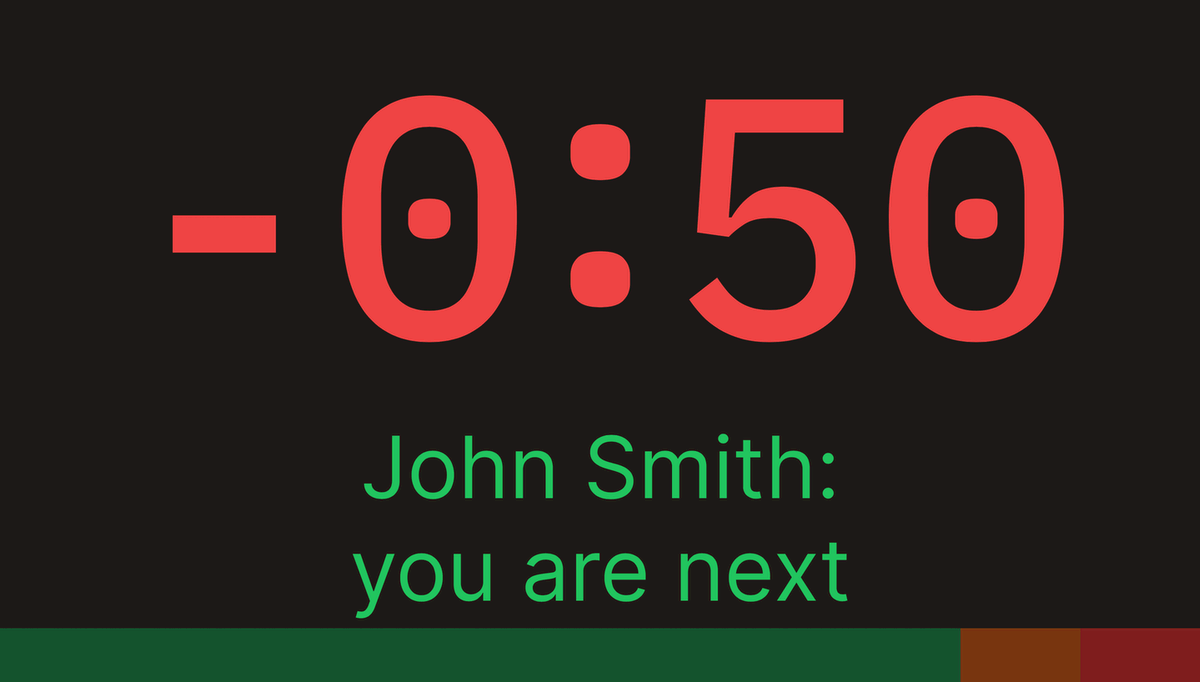 If you are already running late and need to cut down the time for a certain presentation or section of the program, you can also subtract time while the timer is running. In case the presentation is going well and you want to give the speaker more time, you can add a few more minutes to the running timer with just a click.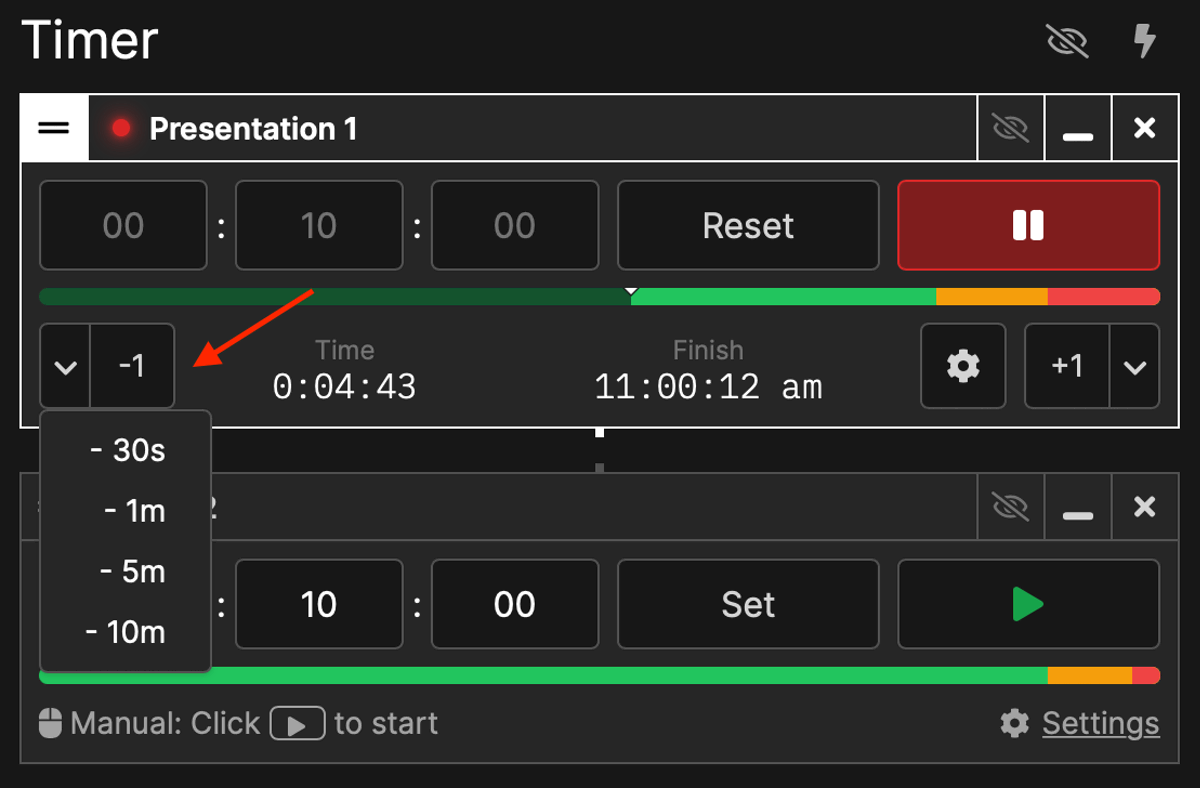 If speakers insist on going overtime or simply forget to look at the confidence monitor, Autocue, or screen in front of them, there is one more feature available: flash the timer and message. Simply click on the flash icon at the top of the timer or message section. This will certainly grab the attention of the speaker.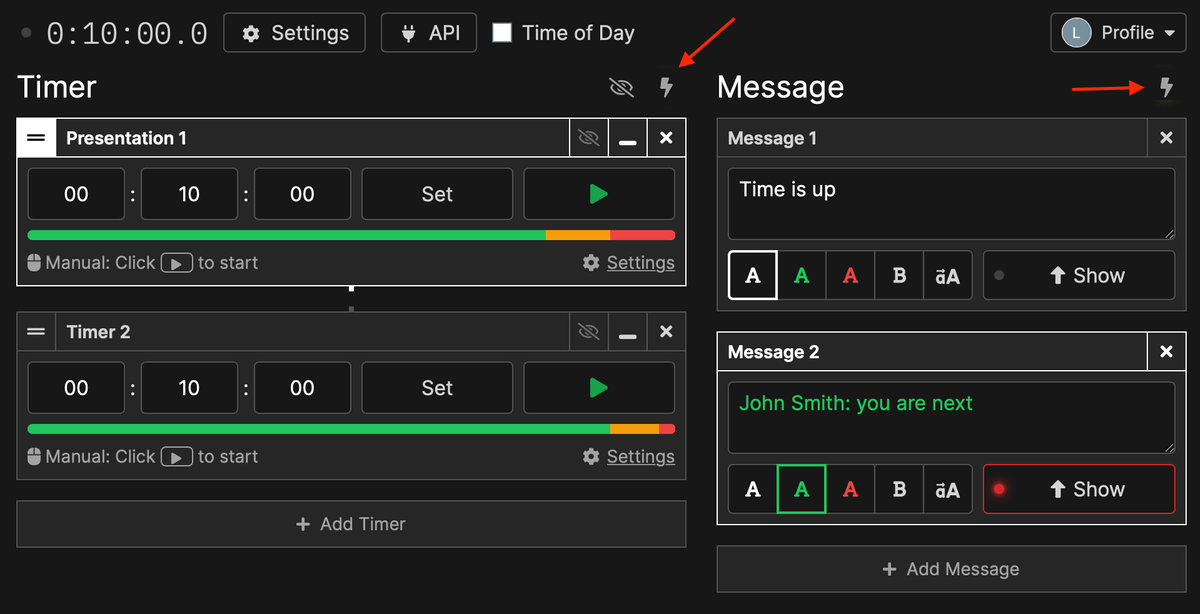 Use Stream Deck to control the timer
You can do all of that and even more using the API. This way you can control timers and messages with Stream Deck and Companion. Simply follow the step by step API guide to create the commands on Companion and use Stream Deck to simplify your process.
On the API documentation, you will find all the main commands you need and the code snippets to create each button.
Try Stagetimer
You can try all the basic features of Stagetimer for free. Create a timer and share the controller and viewer links with others. This allows you to test the interface and run simple events. Once you are ready to take your event production to the next level, you can get a Pro subscription or a 10-day Event License that will give you access to unlimited rooms, timers and messages, API access, as well as password-protected rooms and custom backgrounds and styling.
With all these tools you can run your event effortlessly and on time.