Keep your presentation on time
with no downloads

.
It's free and you can control it in your browser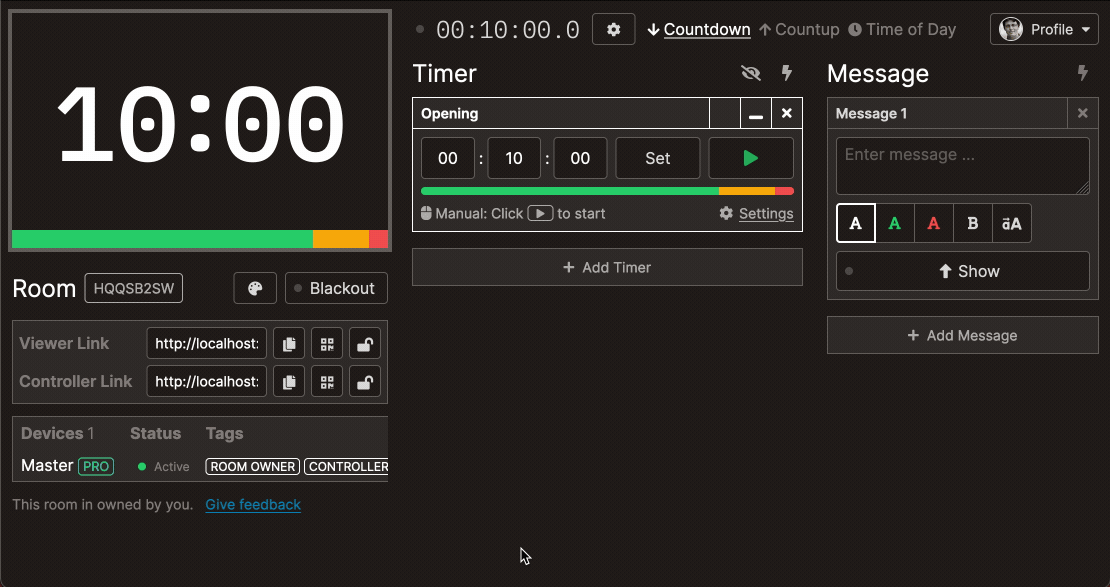 Simplify timing so you can focus on what matters
Make your presentation be remembered for its content and not for being late or taking too long.
No downloads
No distracting ads
No frustration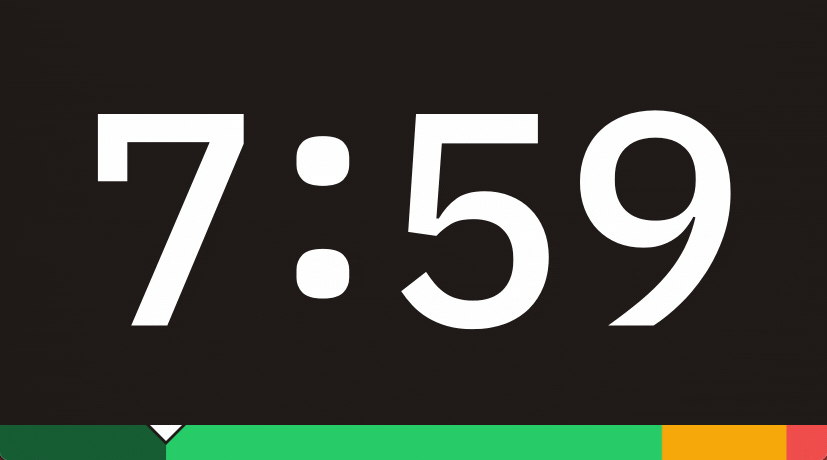 It runs entirely in the browser
Don't worry about last minute downloads. Run a countdown, count up or clock directly in the browser.
Countdown
Count up
Time of day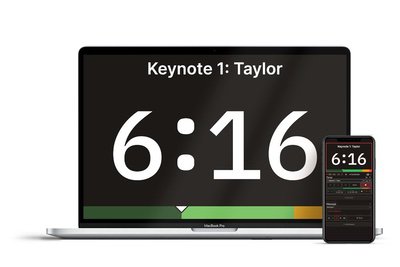 Multiple devices? No problem!
The same timer can be displayed at multiple internet-connected devices. Use it on your computer, tablet or phone, or on all of them at the same time.
Display timers at multiple devices
Use any internet-connected device
Share timer with a link or QR code
Stagetimer is the best solution for presentations, webinars, and meetings. It is a cloud-based software that requires no downloads and is compatible with Mac, Windows, and Linux. Make timing easy with countdown, count up, and time of the day. You can organize your agenda or series of presentations using multiple timers that can be scheduled and auto-triggered. Keep everybody in the loop using several screens and devices simultaneously. Show messages and alerts to presenters instantly and keep your event on time with a few clicks.