Submit questions link
With Stagetimer, you can submit questions without requiring any third-party software. This feature can be used to let the audience interact with the presenter by asking questions about the presentation or meeting. It can be a great way to keep the audience engaged during the event while also allowing the presenter to address key points.
How to Submit a Question?
To let the audience submit a question, they need to access the submit questions link. First, you need to click on the "Submit questions link" option on your control panel. You can find the link on the Messages section of your controller view.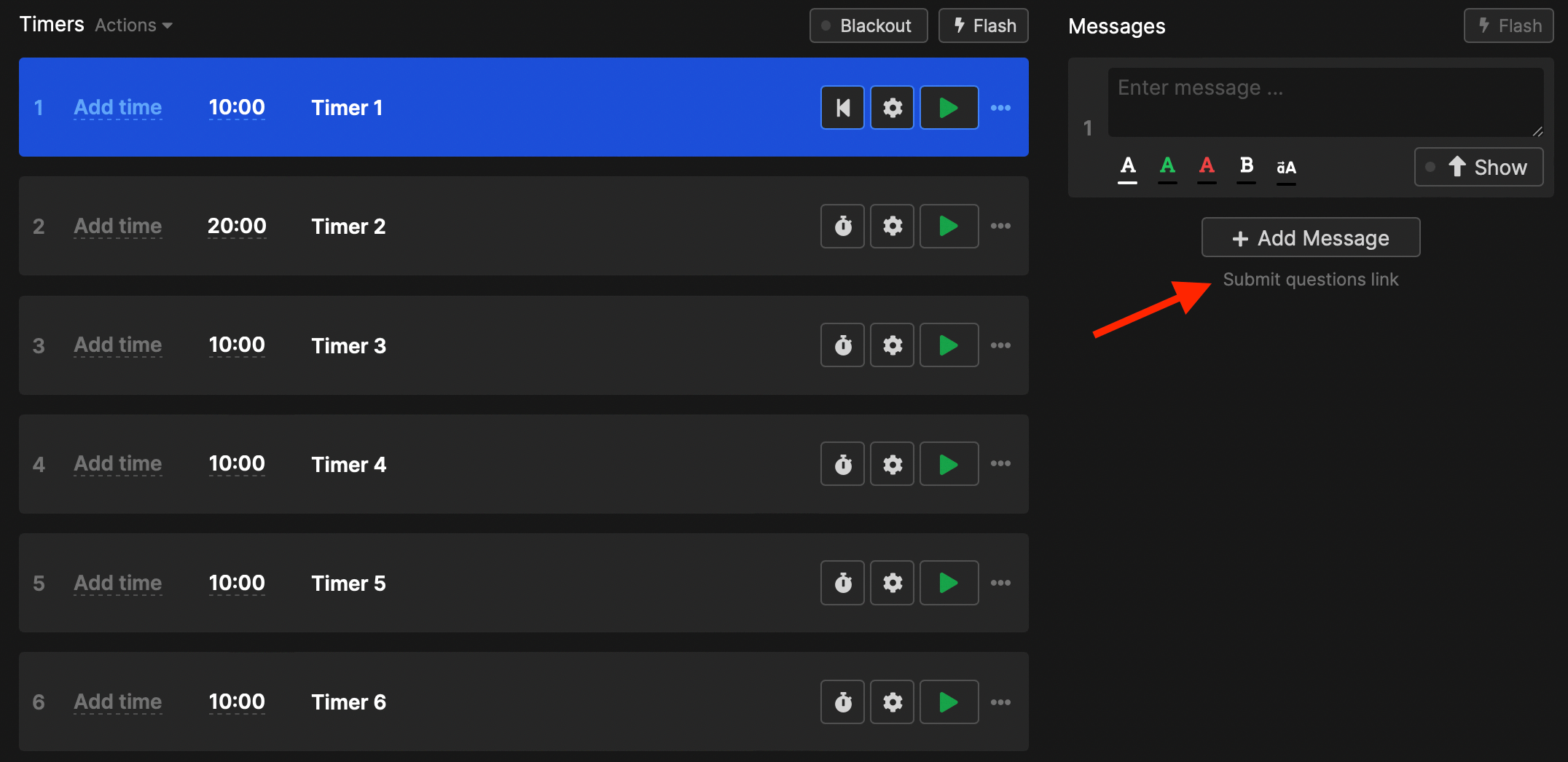 When clicking on "Submit questions link" a pop-up window will allow you to copy a link and download a QR code. You can then share the link and QR code with the audience or meeting members.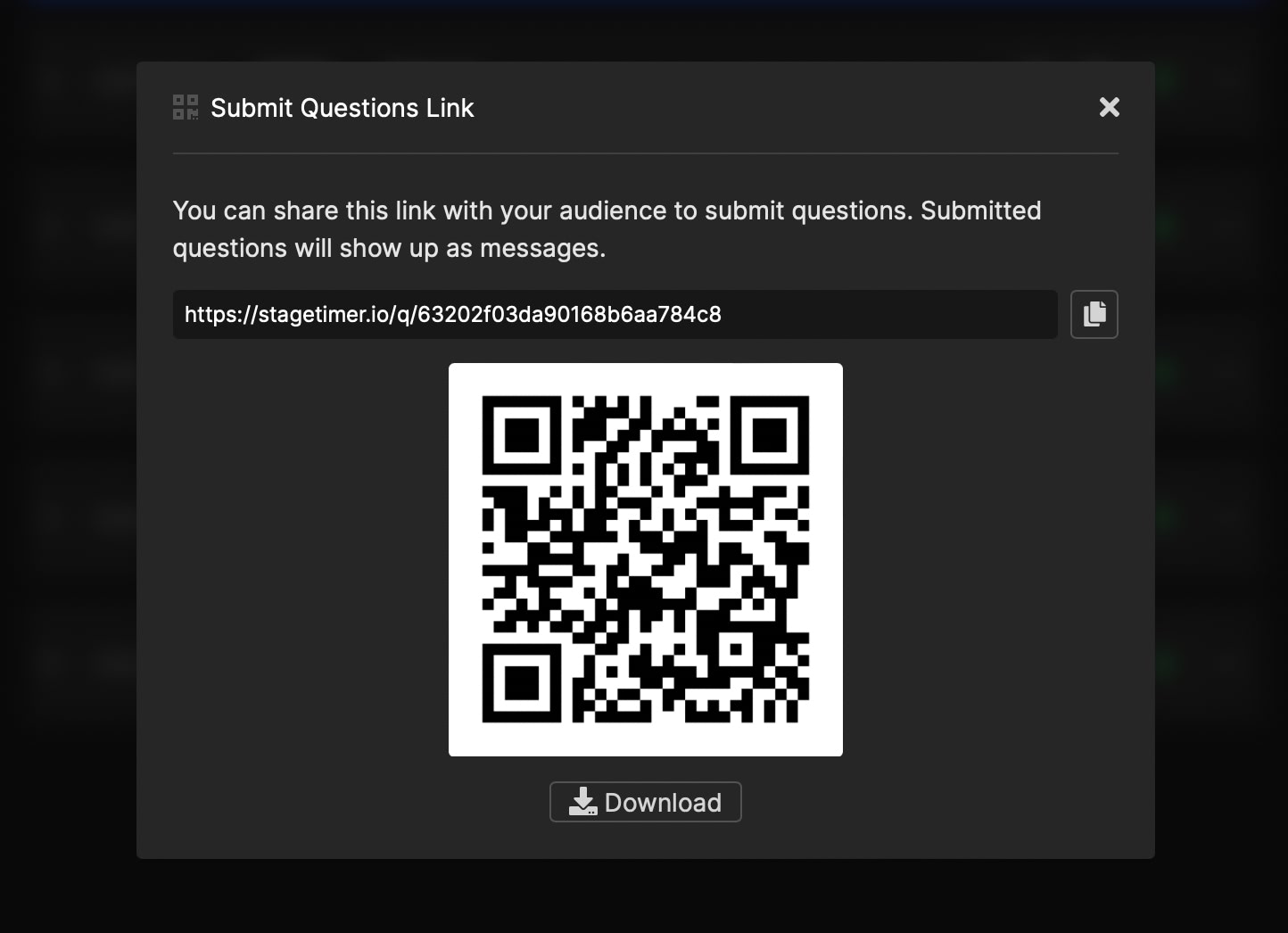 The generated link will open up a new page where you can submit your question and insert your name with it. The question can also be sent anonymously by not providing a name. Once the question has been submitted, it will appear on both the controller and moderator pages. From here, the controller or moderator can color-code the question or edit it as needed.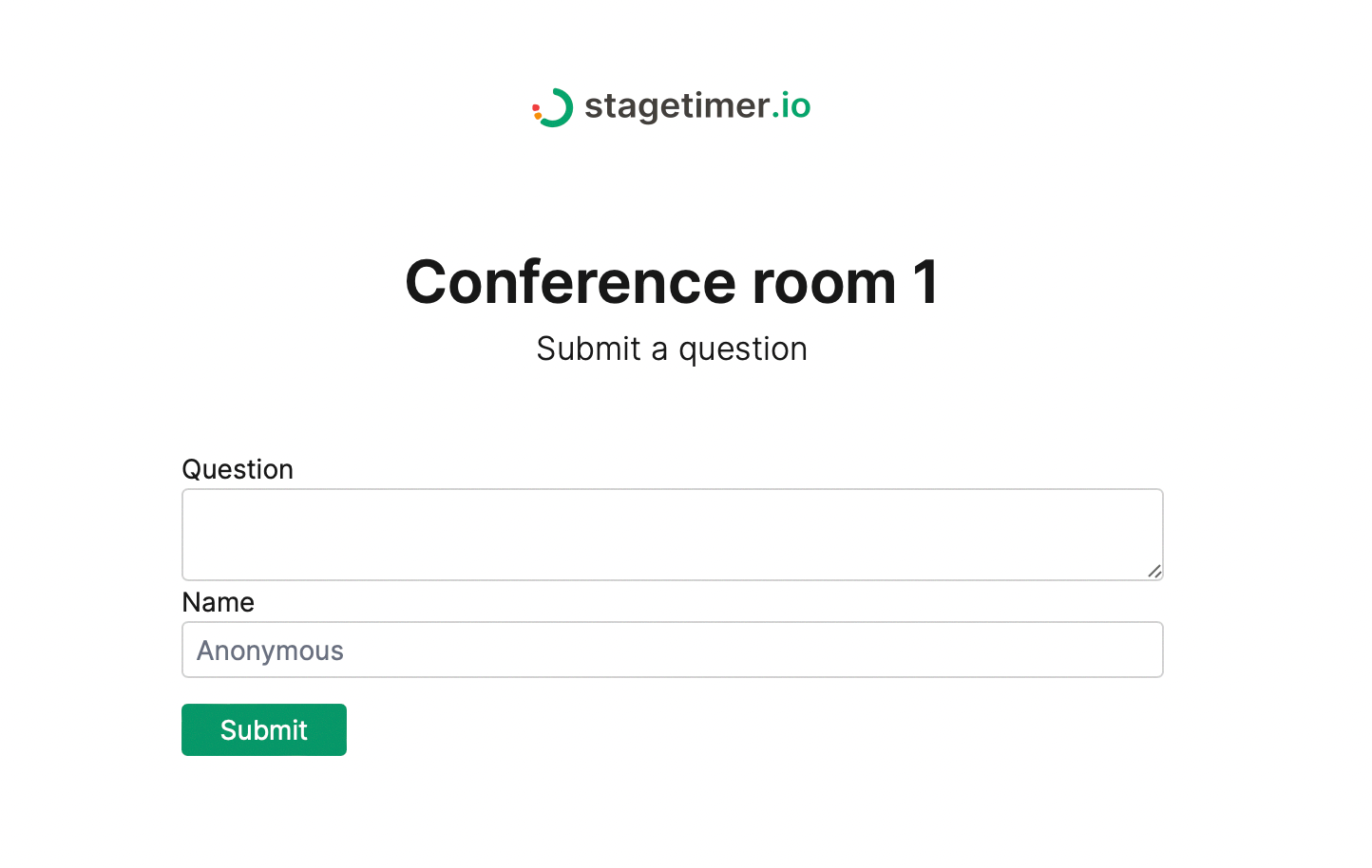 You can either choose to show the question message to the presenter by clicking on the "show" button underneath it or delete it from the queue if you deem it inappropriate or irrelevant to the presentation. Stagetimer allows the audience to submit multiple questions as well.
The question that you have chosen to show will appear on the screens of both the viewers and the moderators. So everyone knows which question the presenter is currently responding to.
Limits on Question Submission
If you are using the free version of Stagetimer, there is a limit on how many questions can be submitted at a time. However, if you opt for a Pro or Premium paid version of Stagetimer, the audience can submit an unlimited number of questions. This way, there is no wait time, and a larger audience can engage with the presenter.